A portable fire extinguisher can save lives and property by putting out a small fire or containing it until the fire department arrives, but portable extinguishers have limitations. Because fire grows and spreads so rapidly, the #1 priority for residents is to get out safely.
Front Range Fire Rescue does not offer service or accept fire extinguishers.
Who owns the fire hydrant?
No doubt you do, paid by your taxes. Your municipal water supplies owns the hydrant and also provides the water that it discharges. Your local municipal water supplier is responsible for inspections, testing, flushing, flow testing and lubrication of the external fittings. They are also responsible for repairs and replacements.
Municipal water providers within the Front Range Fire Rescue response area include:
    Town of Johnstown (970-587-4664)
    Town of Milliken (970-587-4331)
    City of Greeley (970-350-0811)
    City of Evans (970-475-1170)
    Central Weld County Water District (970-336-3093)
    Little Thompson Water District (970-532-2096)
However, they are not typically responsible for private hydrants*.
Private hydrants may be located in subdivisions, condos, retirement communities, apartment centers, private roads, etc.
It is in your best interest to ensure that your fire hydrant and your backup fire hydrant are in good working order. They are more complicated than what you might expect. Regular inspections and maintenance of fire hydrants by the fire department or water department are essential to ensure adequate water resources during fire and other related emergencies. If a fire hydrant malfunctions or becomes inaccessible, fire department operations may be hampered. Learn if you have public or private hydrants and verify who is responsible for maintenance.
 
If you see an "Out Of Service" ring or a bag covering a hydrant, be persistent in calling authorities to have it repaired.
Never operate the hydrant yourself. As surprising as this may be, you can easily damage the hydrant and/or the municipal water lines by improper operation. Instead, ask when your hydrant was last flushed and maintained. Be persistent!
As a property owner it is your responsibility to maintain the proper clearance around a hydrant. Pictured right is a typical clearance specification but you should check with you local department for their specific requirements. If your area uses a dry hydrant* pictured below, use a similar specification and be aggressive to ensure the clearance specification is in compliance.
If your hydrant is not on your property and you see that clearance is not properly maintained, be assertive and insist that it be visible at all times. Consider appropriate markings for heavy snow country.
*A dry hydrant is a non-pressurized pipe system that is permanently installed below the freeze line into lakes, ponds, streams, and other water sources to provide water for firefighting. Since there is no water pressure within the pipe, it is called "dry." In many rural areas, obtaining water for firefighting is difficult due to the lack of water mains and domestic supply. Dry hydrant installation improves rural fire protection by allowing fire trucks to access nearby water sources instead of trucking water long distances, thus saving time and property.
Additional info at www.911ready.org.
Disasters and Emergencies
Know what disasters and hazards could affect your area, how to get emergency alerts, and where you would go if you and your family need to evacuate. Make sure your family has a plan and practices it often.
Are You Signed Up for Emergency Alerts?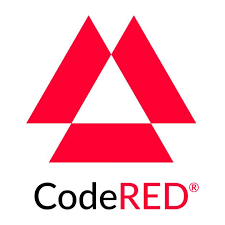 Families should be prepared for all hazards that could affect their area. NOAA's National Weather Service, the Federal Emergency Management Agency, the American Red Cross, and the Office of Emergency Management in Weld County urges every family to develop a family disaster plan.
Where will your family be when disaster strikes? They could be anywhere--at work, at school, or in the car. How will you find each other? Will you know if your children are safe? Disaster may force you to evacuate your neighborhood or confine you to your home. What would you do if basic services--water, gas, electricity or telephones--were cut off?
Emergency Preparedness/72-hour Emergency Kit
The 72-hour survival kit should be Winter is coming-be prepared made to reflect the needs of all the individuals in your household for 3 days to 1 week. Emergency supplies should be stored accessibly should you need to evacuate, such as in a duffel bag or suitcase.
Emergency Kit
1 Gallon of water per person per day.
Identify the storage date and replace as needed.
Non-perishable packaged or canned food.
Be sure to have a non-electric can opener.
A change of clothing, rain gear and sturdy shoes.
A first aid kit and manual.
Be sure to include extra prescription medications.
Candles and waterproof matches.
Blankets or sleeping bags.
An extra pair of glasses or extra contacts.
A battery-powered radio with extra batteries and a flashlight.
Cash.
An extra set of car keys.
A list of physicians, neighbors and emergency phone numbers.
Special items for children and elderly family members, as well as for your pets.
Car Kit
Battery-powered radio
Booster cables
Bottled water
High-energy foods such as granola and peanut butter
Kitty litter
Use under your tires for traction on ice
Blanket
Fire extinguisher
A five-pound A-B-C type
Maps, shovel and flares
Tire repair kit and pump
Copies of Legal Documents
Marriage License
House Mortgage
Vacation Home / Property Ownership
Automotive Ownership
Wills
Jewelry Appraisals
Drivers Licenses
Trailers, Snowmobiles, Boat Ownerships
Insurance Polices
Bank Accounts
Other Needs
Plans to stay in contact with family and friends.
Have a pre-determined location for everyone to meet. Make sure that it is outside your neighborhood is case you can't return because of flooding, fires, or another emergency event.
Pen and paper.
Work gloves
Basic tools – Utility knife, duct tape, ax, shovel, etc.
Practice and maintain your plan
Ask questions to make sure your family members remember meeting places, phone numbers, and safety rules. Conduct drills. Test your smoke detectors monthly and change the batteries two times each year. Test and recharge your fire extinguisher(s) according to manufacturer's instructions. Replace stored water and food every 6 months.
Order Free Preparedness Materials
Order free preparedness materials from FEMA's online ordering platform. These materials can be shipped directly to you at no cost. Please allow 2 to 3 weeks for delivery. Due to safety precautions put in place to protect employees and customers from COVID-19, you may experience delays. Thank you for your patience at this time.

If you are like millions of animal owners nationwide, your pet is an important member of your household. The likelihood that you and your animals will survive an emergency such as a fire or flood, tornado or terrorist attack depends largely on emergency planning done today. Some of the things you can do to prepare for the unexpected, such as assembling an animal emergency supply kit and developing a pet care buddy system, are the same for any emergency. Whether you decide to stay put in an emergency or evacuate to a safer location, you will need to make plans in advance for your pets. Keep in mind that what's best for you is typically what's best for your animals. If you must evacuate, take your pets with you if possible. However, if you are going to a public shelter, it is important to understand that animals may not be allowed inside. Plan in advance for shelter alternatives that will work for both you and your pets. Make a back-up emergency plan in case you can't care for your animals yourself. Develop a buddy system with neighbors, friends and relatives to make sure that someone is available to care for or evacuate your pets if you are unable to do so. Be prepared to improvise and use what you have on hand to make it on your own for at least three days, maybe longer.
Resources
Animal Preparedness Checklist
Pet Owners Preparedness Brochure
Plan for Livestock
Disaster Preparedness for Horses